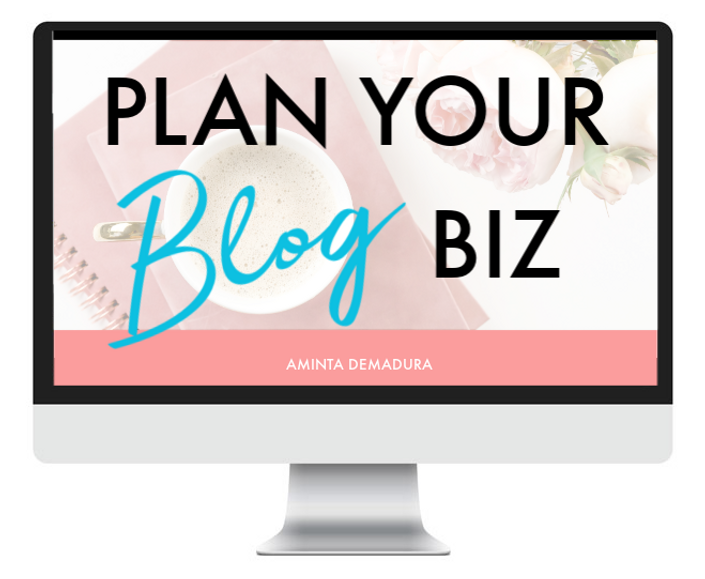 Plan Your Blog Biz Course
The framework for creating a blogging system and content plan that grows your blog like gangbusters- when you feel totally lost and disorganized.
What if you had an incredibly efficient blog content plan, a complete blogging system that kept you on track at all times, and a workflow that meant you could work LESS hours while getting more done?
Guess What?
YOU ABSOLUTELY CAN!
Don't make that face! (I know it feels impossible sometimes.)
Maybe some of these feelings will resonate with you…
Feeling all over the place.
There are blog posts to write, social media posts to share, graphics to create, emails to schedule... The list goes on and on! You always feel like there's an endless list of things to do, and something is always forgotten. You're struggling with getting a system that will work for YOU, and you wonder how everyone else is getting it all done. The truth is that most bloggers never find a system that works, and that's one of the big reasons they don't grow.
Feeling confused and unsure of what to work on first.
There is so much conflicting advice out there, and you wonder "What are the most important things I should be doing, and how often? What's the best way to get started?" You really need a complete list of everything that needs to be done in one spot. There's just too much information online, and (if you're like the rest of us at one point or another!) you feel confused and overwhelmed. That's why I've included a weekly blogging checklist AND the complete Successful Bloggers Checklist inside the course, so you can check off each task as you complete it. There's no better feeling than knowing exactly where you are in the blogging process!
Feeling frustrated
Frustrated would be an understatement right about now! Most of us have kids running around the house while we're trying to work, spouses who are breathing down our necks, and you just know there's a million possible tasks you could be working on right now. You get so many emails with "helpful" advice from bloggers, but everyone has a different answer of what you should be doing (or not doing!). You wonder, "What tasks are even a necessity? What's a waste of my time? And what the HECK should I be doing daily / weekly / monthly to grow my blog and save my sanity??"
Feeling unproductive and overwhelmed
You've been trying to find a successful system for yourself as far as planning and creating content, pinning, and creating social media images, but it isn't going well. You're at the point right now where you have so many ideas that you're just overwhelming yourself rather than taking action! You aren't alone. Maybe you're new to all this (or you've been blogging for a while), and you're just having a hard time staying organized and on task without letting things slip by.
If you're feeling ANY of these, know that you aren't alone and you are in the right place!
I went from disorganized and totally inconsistent to following a systematized, straightforward blogging plan that grows my business… while working just 15 hours per week!
And now I've been able to hire a part time virtual assistant so I can work even less…
Believe it or not, I started out in the exact same situation that many of you are in right now.
I had a baby hanging on me around the clock. I was trying to find time in the cracks to build my business when someone didn't need something from me… And I felt like I was flying by the seat of my pants!
You probably know what it's like to feel like you're all over the place. You're trying to do it all at once, and you feel overwhelmed and uncertain, wondering if maybe you should just call it a day until you can get everything sorted out.
I have been there and I totally get it!
I was in the same boat.
I was trying to figure out how to balance getting content out both on my blog AND on social media (consistently!)
I wondered what the most important things were that I SHOULD be doing… And what I should stop doing altogether…
And I was trying to figure out a system for getting everything on my to do list done while making sure what I was doing would actually grow my blog.
I'm betting you've been feeling this way too…
Once my first baby was born, I found that my work time was extremely limited and I only had about 3 hours per day to get everything done for my blog.
On top of that, those hours were broken up into chunks of stolen time during naps and feedings. We had just moved to a new city and had almost no family or friends in the area, and no help!
I quickly realized that if I wanted to build a successful thriving business while being a stay at home mom, I was going to have to get crazy organized and productive.
Because remember, back then I didn't have an assistant, or childcare, and my husband was gone constantly for work.
I'm guessing your schedule is just as crazy right now with everything that is going on in the world!
But get this…
Within just a few months after my big realization, I was able to completely organize and systemize my entire blogging process!
I read the best productivity books, tested out new workflows, and created some simple automations… and ended up with a blogging system and content plan that 10x'ed my productivity and confidence fast.
Talk about a huge sigh of relief.
I started by creating a plan that would help me produce high quality content every single week.
Once I did that, things got even better!
Way better. I then created a system for organizing my social media posts, automated emails, Pinterest pins, and my daily tasks into one cohesive unit that pushes my business forward month after month.
More importantly than the blog growth is what this system has done for me and my family. The life it has made possible…
I am so much more present with my family when we are together, and I'm able to truly stop working when my work time is over.
I no longer feel guilty when I'm done working at a reasonable hour. I can turn on some music and make dinner, go for a long walk, or watch a movie with my best peeps… and I don't even feel a little guilty!
At the end of each day I know that I've checked off my to do list, that I have a game plan for tomorrow, and that my business is moving forward.

My life has completely changed since the early days of scrambling to keep my blog on track.
---
I feel way less stressed and a lot more confident every time I get to work.

My business is growing faster than ever before.

I've been able to create a system that can be outsourced to an assistant to free up more of my time.
And I feel like what I'm doing now is working.
Imagine if...
You knew EXACTLY what to work on every time you sat down with your laptop.
You knew which tasks were priorities and which tasks you should dump completely!
You felt clear, focused, and confident that the things you were doing were the RIGHT things.
You had a complete list of everything that needed to be done in one spot so all the guesswork was gone.

Your blog plan and work days brought the growth you were looking for, and you could actually

work less while growing faster!
Introducing...
Plan Your Blog Biz
---
The ultimate framework for creating a blogging system and content plan that grows your blog like gangbusters- guaranteed.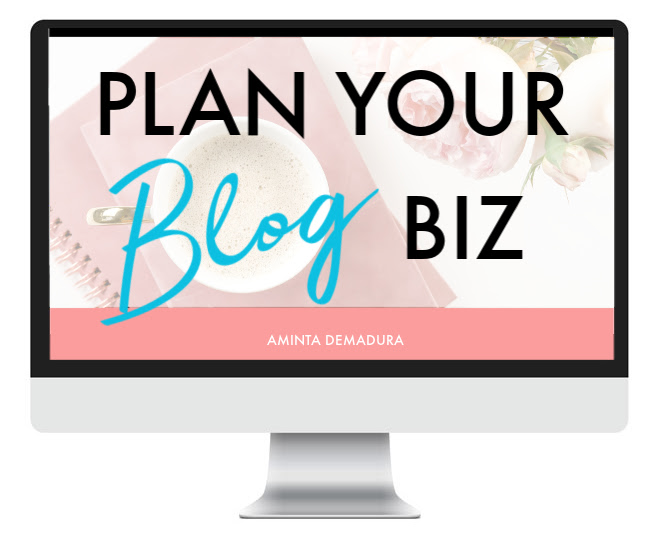 Here's what you'll learn inside the 8 modules…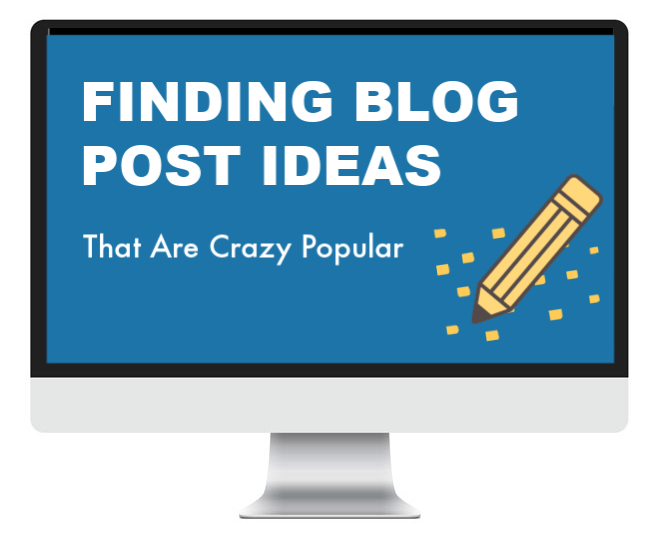 Module 1- Finding Blog Post Ideas (That Are Exactly What Your Readers Want)

---
I'll show you exactly how to find blog post ideas that your readers are CRAVING in this first module. Writing blog content often takes up a good chunk of your work time, and because of that it is so important that we write posts that are going to knock it out of the park! You'll learn the four places I go to find killer content ideas, how to plan for seasonal and holiday content at the right times, and how to craft incredibly clickworthy blog post titles that your readers will scramble to read. I'll also break down for you the most important tasks you should definitely be doing, as well as break down which tasks should be done daily, weekly, and monthly.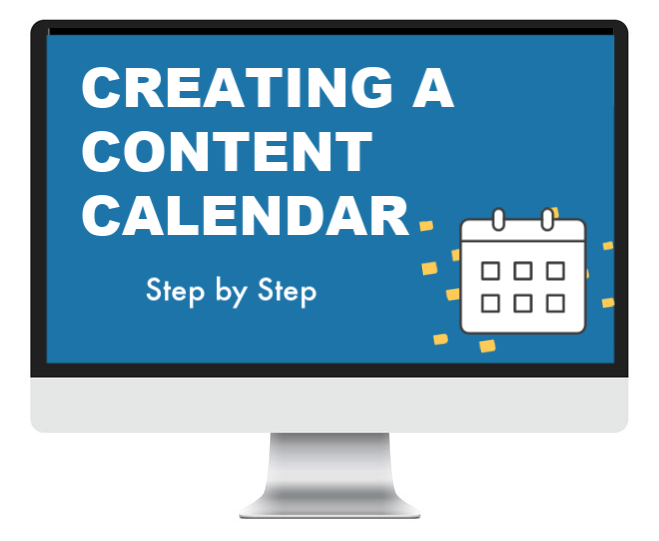 Module 2- Creating A Content Calendar That Keeps You On Track and Organized

---
If you've been trying to write, edit, and publish blog content consistently week in and week out, you know how frustrating it is trying to keep up. Girl don't worry- I know this stuff like the back of my hand. From planning your monthly content, to covering trending and related content, to writing high quality posts that get the click, I'll show you exactly how I do it. I want you to WIN!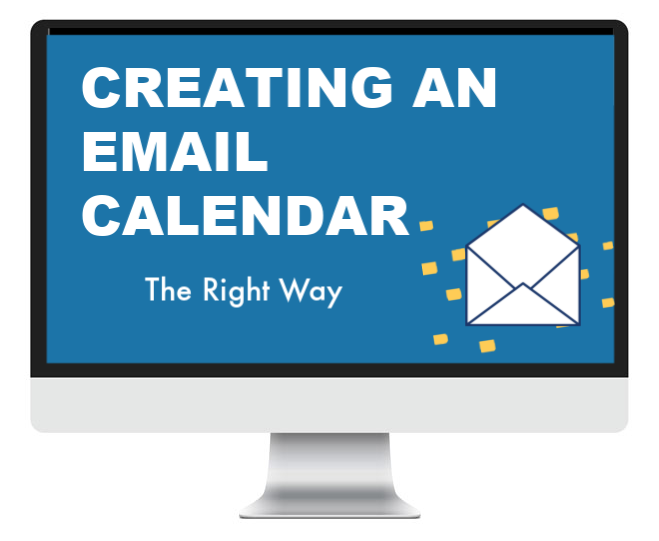 Module 3- Creating An Email Calendar (With Planned Promotions & Sales)

---
I've been where you're at... The feeling of DREAD creeping in because you know you need to send out an email to your list, but you'd almost rather get your cavities filled (again) than have to figure out what the heck you're going to do with that email list. Shake it off mama! Let that stress go. By the end of this module you are going to have a dead simple yet incredibly effective email plan that not only makes your readers happy, but takes a mental load off of you AND encourages sales from your list.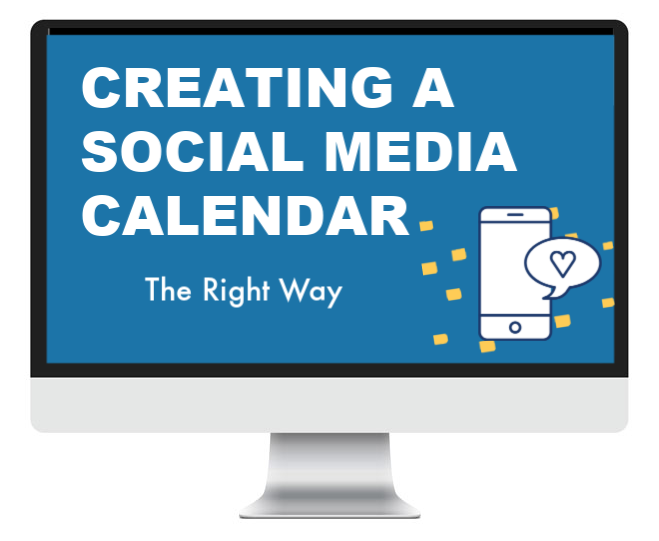 Module 4- Creating A Social Media Calendar (For Consistent Traffic & Exposure)

---
Figuring out how to manage all of your social media accounts in an effective and consistent way can be super daunting. That's why I give my exact formula for how I plan interesting, unique, and sales centered social media content that either A) brings new readers to your work, or B) makes you money. That's exactly what your social media should be doing for you! And if you aren't sure which social platforms you should even be present on, don't worry. I'm going to help you nail that down too.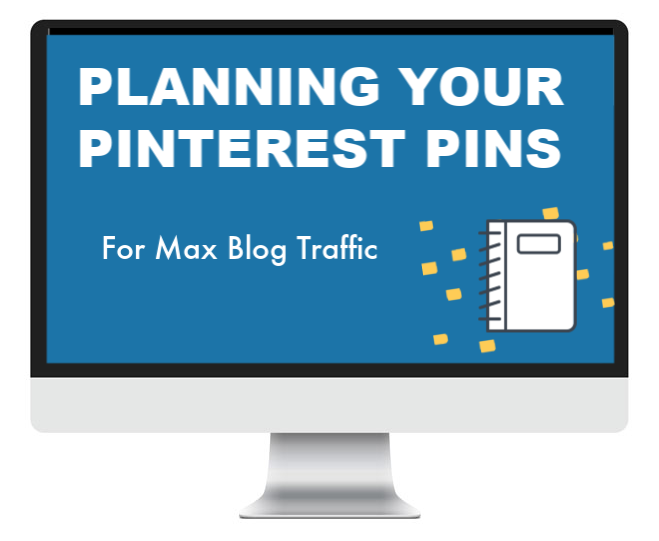 Module 5- Planning Successful Pinterest Pins, Step by Step

---
It is so easy to fall behind on creating multiple eye-catching, clickworthy pins for each and every blog post. That's a lot of graphics to make each month! In this module I'm going to share my crazy simple strategy to help you not only plan your pins in advance, but plan for pins that are ACTUALLY going to rank! Because let's be honest, if your pins don't rank then we've missed the boat completely. Let's figure this Pinterest shiz out once and for all!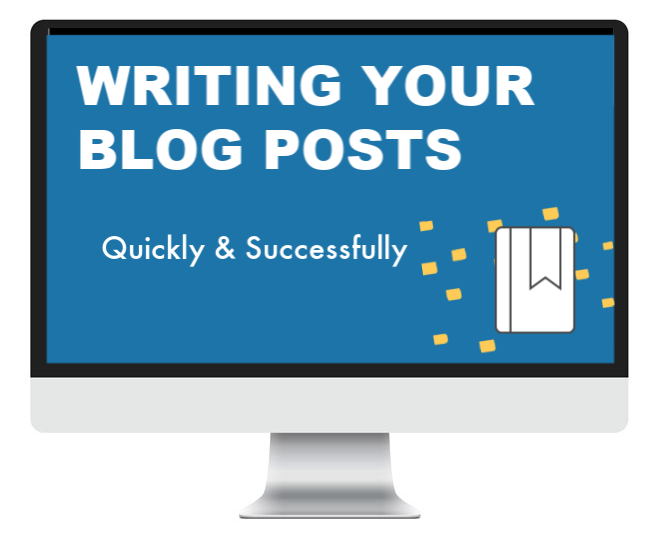 Module 6- Writing High Quality Blog Content Quickly and Effectively

---
Does it seem to take forever to eke out even a single post? Are you finding yourself spending 2, 3, or even 4 hours PER POST trying to create high quality content? I'm giving my best productivity tips and hacks in this module so you can create content that your readers will adore, FAST. You've got other things to do!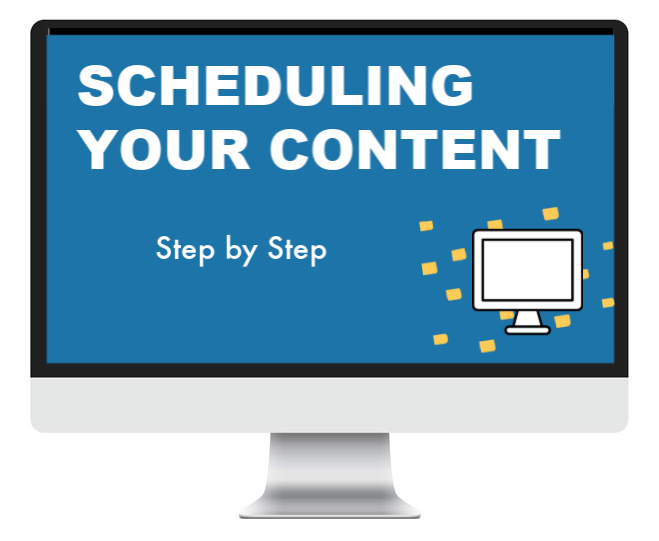 Module 7- Scheduling Your Blog Content In Advance, Step by Step

---
If figuring out the ins and outs of scheduling your content in advance has you stumped, this is the module for you! I'll help you figure out exactly when you should be working on this task, how to upload a post properly, and share my clickable Blog Post Checklist with you... So you KNOW the stuff you're putting out there is the real deal.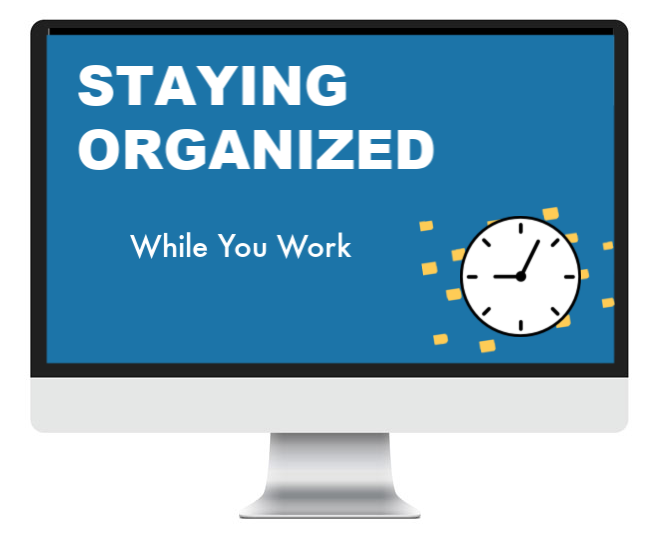 Module 8- Staying Organized Day by Day For the Long Haul
It's SO easy to get off track, to sit down to work and wonder what the hell you're supposed to be doing next, and to fall back into a state of disorganization and chaos. I get it, because I've lived it! And it's not pretty. This module wraps up everything you'll learn in the course and puts a big fat bow on top with my weekly system for keeping you focused and on task. Once you've implemented this step, you will always for the rest of your days know where you are at in the blogging process AND what you should be working on at any given time. Whether you work in blocks of time or during stolen minutes when the kids are (finally) doing something else, you can open this section and get straight to work on the stuff that is going to move the needle.

Course Curriculum
Welcome & Overview
Available in days
days after you enroll
Get your hands on my favorite time saving bonuses!
I know you're ready to start getting your time back and seeing more results from the work you're putting in... So I put together some crazy useful bonuses that you'll get in addition to the modules above! The bonuses are...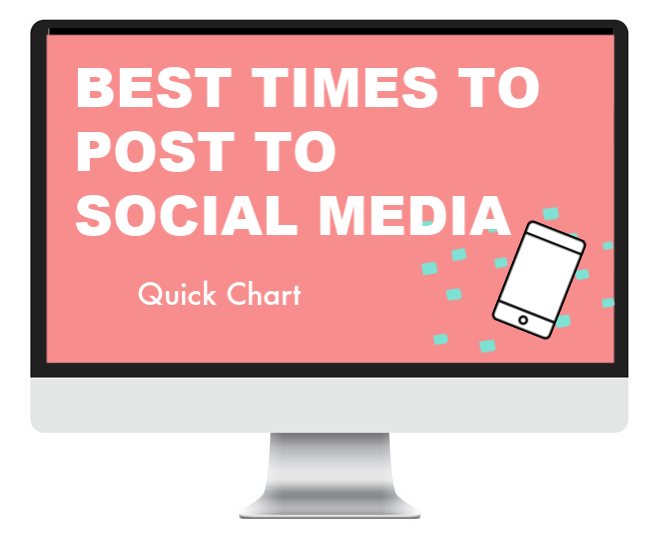 Bonus #1- Reference Chart with the Best Days and Times to Post to Social Media for Maximum Engagement ($47 Value)

---
If you've ever wondered what times of day are best to post to social media, and if there are days of the week that are most effective for sharing your content, then you're in luck! In Module 3 you'll learn all about which platforms will be best for your type of blog, how to plan your social media content well in advance, and how to ensure you are getting traffic and sales from your social media efforts. With this bonus download, you'll also be able to see EXACTLY when each platform gets the most engagement, so you can schedule your posts at the right days and times to bring in tons of excited new readers. Keep this quick chart close by, because it's going to come in handy frequently over the next six months!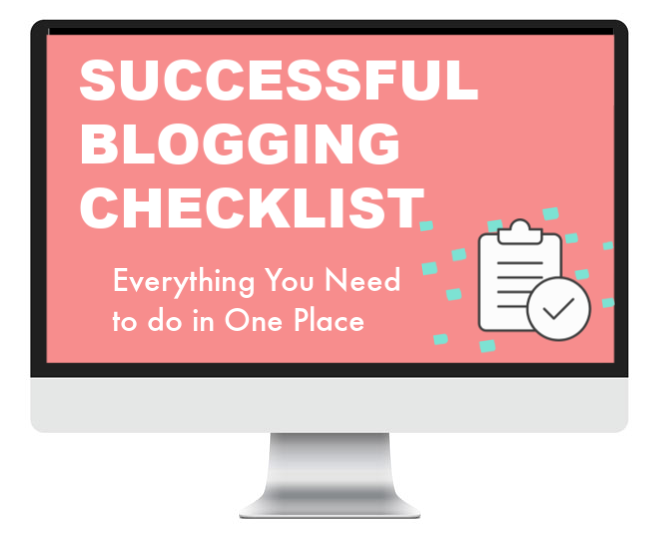 Bonus #2- The Successful Blogging Checklist (Everything You Need to Do, Step by Step, to Build A Profitable Blog) ($127 Value)
---
This bonus is worth the entire price of the course all on it's own! If you've ever wanted a master checklist that shows you exactly where you are in the blogging process and what to do next, you're going to LOVE this 16 page download. The Successful Blogging Checklist is the complete list of everything that needs to be done in one spot, so you can check off your progress as you go. Fully clickable and interactive, you can store this checklist on your computer or print it out and keep it in your notebook. If you take only ONE THING from this entire course, you'll find a ton of success from completing this checklist in the proper order! Many bloggers know what tasks they need to do, but they have no idea in which order to do them to make sure their business succeeds.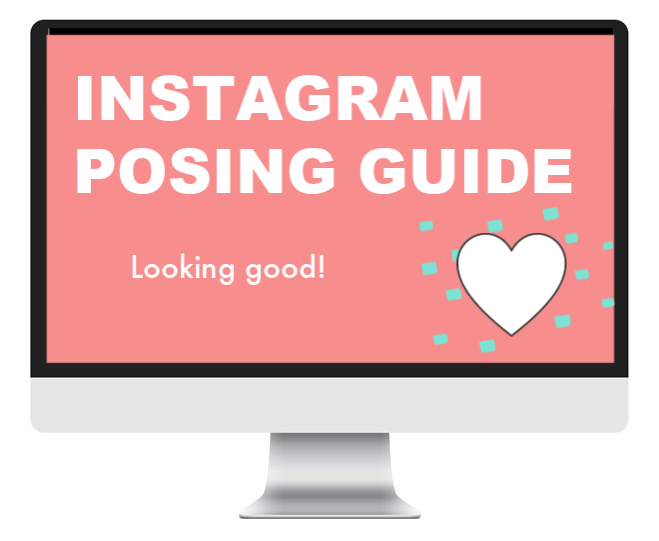 Bonus #3- Instagram Pose Guide (So You Can Batch Dozens of Flattering Insta Photos in One Session!) ($67 Value)
---
You're a busy lady, and finding the time to shoot tons of beautiful Instagram pics can be totally overwhelming. I've got your back! In this bonus you'll get 25 gorgeous poses that you can recreate today. Bonus points if you batch your shoot and get a few months of content ready to go in one fell swoop :) All you need to do is grab a couple of outfits and a few fun props, and you can create endless, super chic Insta photos by using the dozens of pose ideas in this guide.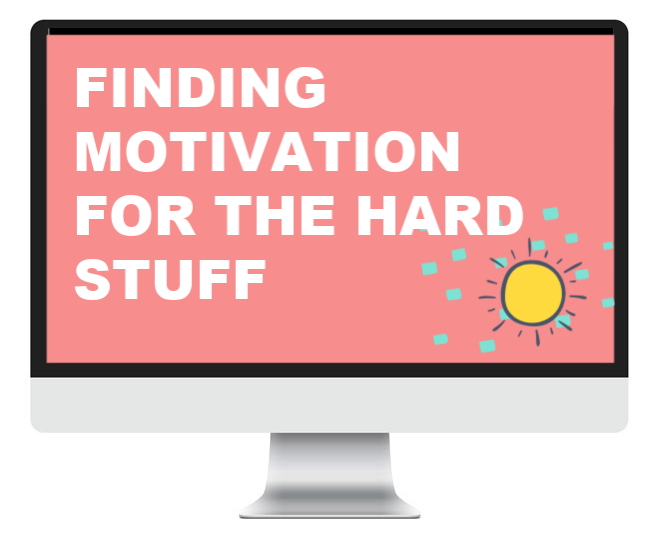 Bonus #4- My Quick Tips & Inspiration for Powering Through the Tasks You Keep Putting Off ($37 Value)
---
Sometimes you keep looking at that big task on your to do list, and the anxiety just seeps in. Maybe you don't want to do it at all, or you do but you are PETRIFIED. Oh yeah, I've been there too. Some of the most important steps we'll ever take in our businesses, the stuff that really moves the needle, is the scariest. In this bonus I share my quick tips and inspiration for powering through those tasks you keep putting off again and again.
Plan Your Blog Biz is for you if…
You constantly feel guilty when you're not working, no matter how many tasks you completed that day.
You're tired of feeling stressed out, scattered, and overwhelmed by your work.
You want to feel creative and inspired when you sit down to work on your blog!
You dread having to write blog posts and emails more than anything, but putting it off makes you feel sooo guilty.
You find yourself procrastinating on the tasks that you KNOW will move the needle.
You never know exactly what to work on next or where your business is headed… and it sometimes keeps you awake at night.
Who is teaching this craziness?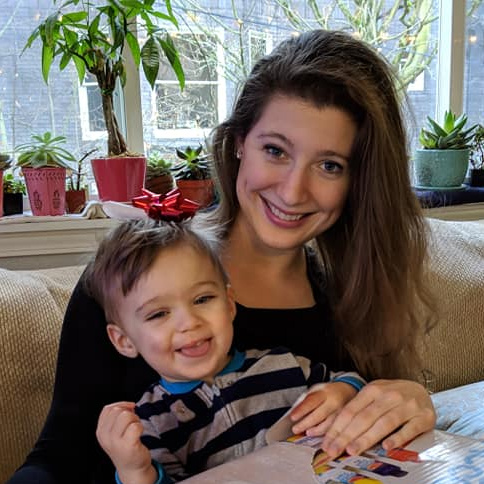 Aminta Demadura

AmintaDemadura.com
Hey there! I'm Aminta, and I run the online business blog AmintaDemadura.com. I've been running my own businesses (both online and off!) since my early twenties, and now I teach women just like you how to build profitable, scalable online businesses that they adore.
Running a business is never easy, but it is absolutely one of the most exciting things I've ever done. As a work from home mom, I think I've got the best job in the entire world! And I can't wait to help you do the same.
Let's do this!
Aminta
Frequently Asked Questions
When does the course start and finish?
The course starts now and never ends! It is a completely self-paced online course - you decide when you start and when you finish.
How long do I have access to the course?
How does lifetime access sound? After enrolling, you have unlimited access to this course for as long as you like - across any and all devices you own.
What format is this course in?
Plan Your Blog Biz offers a combination of video tutorials, text-based Q&A lessons, and printable worksheets to help you create your blogging system and content plan.
Do I need to buy any planning software or other products to use with this course?
No! Plan Your Blog Biz uses Evernote, which is a free app, to work through the modules and create your content calendars. Alternatively, I've also included printable worksheets that you can use instead of Evernote if you are more of a paper person (I'm totally a paper person, but I try to stay digital nowadays so everything is in one place!)
What if I haven't started my blog yet?
If you haven't started your blog yet, this course will probably be too advanced for you. Plan Your Blog Biz is right for people who currently have a blog set up and are ready to get serious about creating content plans and workflow strategies to run their business!
What if I've been blogging for a while (6+ months)?
If you have an established blog, this course is perfect for you! You don't need to have a lot of content already published, and if you do that's just fine too. Plan Your Blog Biz will give you the exact framework I've used to create content plans and blogging systems that reduced my workload and increased my productivity tenfold!
Can I find this information online for free?
Nope! Plan Your Blog Biz is based around my personal system that I created to help me organize my blog work and stay on track with all of my tasks. It's one of a kind!
Do you offer any refunds or guarantees?
You bet. All I ask is that you send me an email within 60 days of purchase, and show that you've put in the work and I'll refund your purchase in full. I want you to succeed more than anything, and I really think you're going to love this course!